Transform Asset Inspection & Precision Defect Detection Processes With Mindtrace AI
What humans can see, Mindtrace AI can solve with 95% less training data needed than typical AI Solutions
Benefits of using Mindtrace AI
PRECISION DEFECT DETECTION
Speed up & augment your inspection tasks
Boost defect detection accuracy and throughput by utilizing Mindtrace's proprietary AI software alongside off-the-shelf hardware to upgrade your workforce's quality control toolkit.
Detect & flag potential encroachments
Mindtrace offers a powerful classification, vectorization, and proximity alerts solution from point cloud data. Get actionable insights from LiDAR data within weeks, not months, so you can efficiently address areas of concern.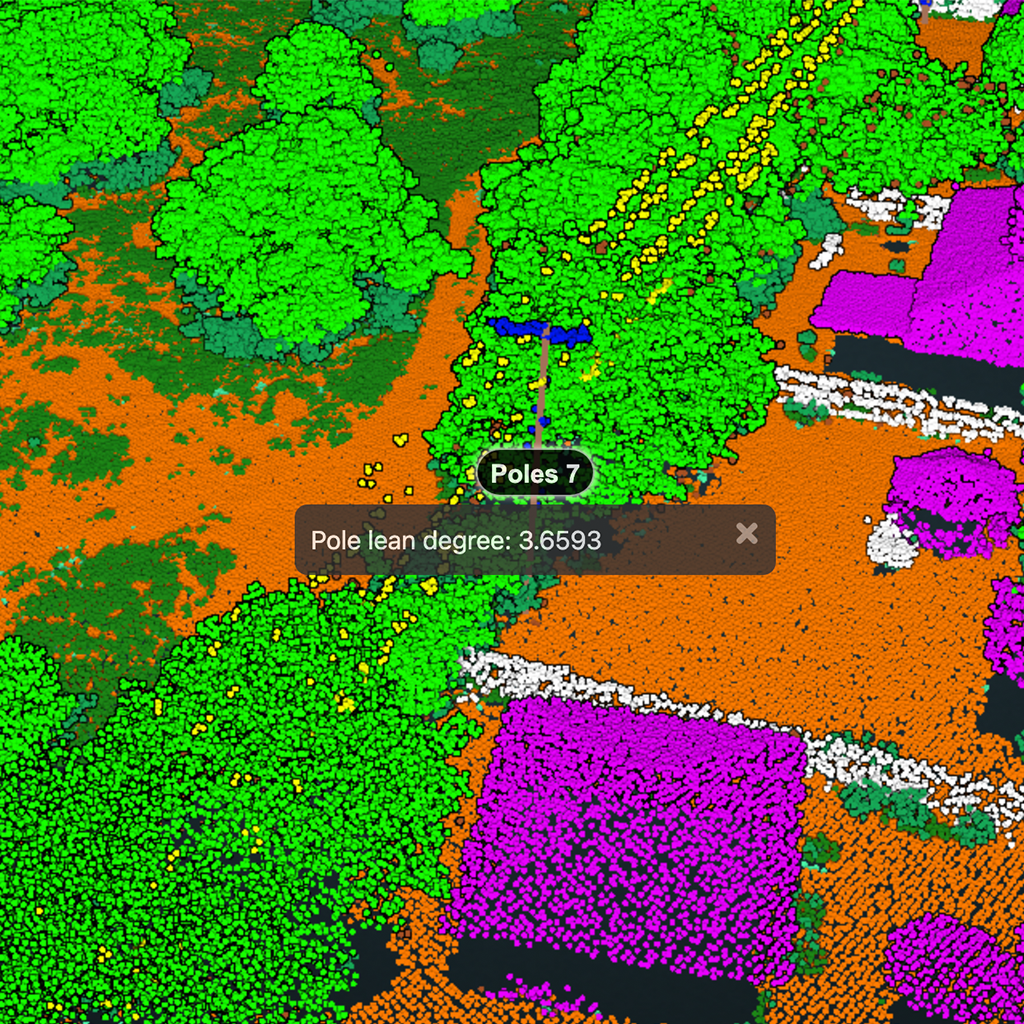 DISTRIBUTED ASSET INSPECTION
Transform & classify your LiDAR data faster
Streamline T&D maintenance operations with actionable insights from point cloud data, and boost efficiency by quickly addressing areas needing maintenance attention with pinpoint accuracy.
The Brain-Sense™ Platform
Mindtrace's Platform offers an innovative "brains-as-a-service" solution, empowering you to augment human inspection efficiency with vision-based AI trained on your use cases.
Mindtrace is building a collection of cutting-edge AI brains that leverage AI & ML technology to deliver best-in-class accuracy while significantly reducing cost and time to insight.
C-Brain supports over 100 sub-classes and defect types. The classifications can be modified to fit your requirements.
D-Brain can identify anomalies and defects within nearly any image type. Your AI brain can be trained using as few as 10 images.
A-Brain creates insightful reports and alerts in a variety of formats tailor designed to help you make informed business decisions.
Some of our latest articles and company news
Brain-Sense™ Success Stories
Learn more about our client success stories and discover how we solve enterprise challenges with our Brain-Sense™ Platform combined with years of Computer Vision AI expertise.